Calm Panic in the Face of Influenza
Learning from history: How to keep calm while panicking and carry on with face masks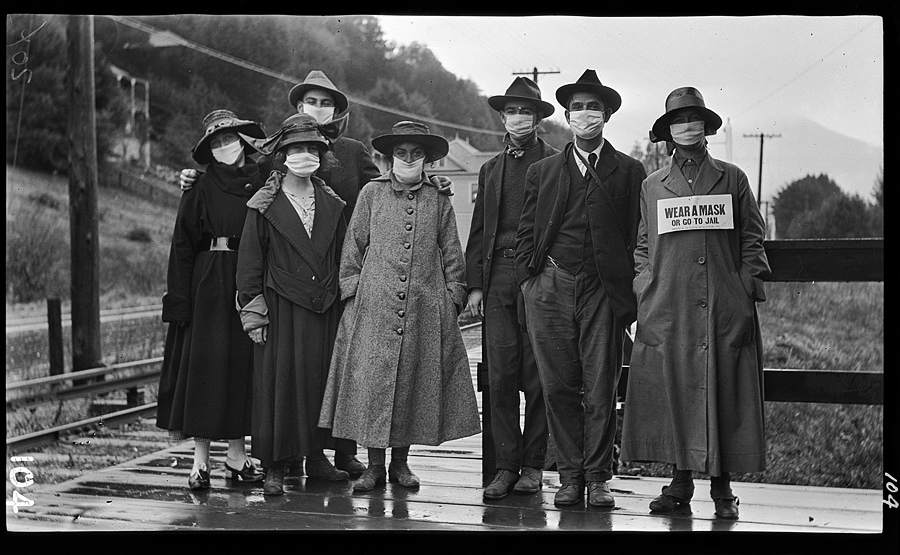 Influenza and influencers, and a friendly customer information from 1918. Apparently, it's not the first time, we're facing an epidemic. Some prefer doing so while wearing a face mask, others may prefer desinfectants. Arguably, masks make the better photographs.
Photo by Raymond Coyne, 1918-11-03 (Mill Valley Public Library, Lucretia Little History Room).
Source: California Revealed.